'Building your garden design business with Shoot'

On 26th January 2017, Nicola and Gillie will explore new and innovative ways to develop and grow your new garden design business. Shoot is also offering student and new business discounts.


Gillie Leaf Garden Design is a small practice covering North London & Hertfordshire. After qualifying at Capel Manor, Gillie is now a pre-registered member of the Society of Garden Designers & working towards full registration. Her relatively young practice specialises in adding a wow factor to small & medium-sized gardens.
Gillie's highly personalised service is devoted to sharing her passion for her work & empowering her clients to take control of their outside space. Supreme effort and going the extra mile is Gillie's mantra. And yes -Leaf really is her name!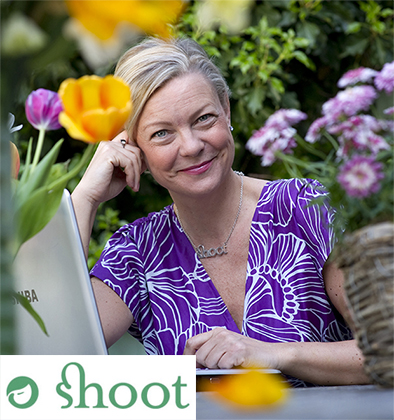 Nicola Gammon is the Founder & CEO of Shoot, a plant research and garden management website for gardening professionals as well as hobbyists. Over 100,000 members access Shoot's database of 22,000 plants, advice forums, and receive expert personalised plant care calendars.
Shoot offers a complete garden management system for garden designers, landscape architects, professional gardeners and their clients. It includes plant list, client collaboration, branded maintenance emails, and integrates with Vectorworks to offer easy access to Shoot's unrivaled plant database.


'How to Develop and Maintain Client Gardens'
Nicola and Helen will explore how to ensure the success of your garden designs and their development into the future. "The success of a design depends on who looks after it. The initial design is only the beginning of the process. "Maintenance" is the wrong term ... a better term to use is "development".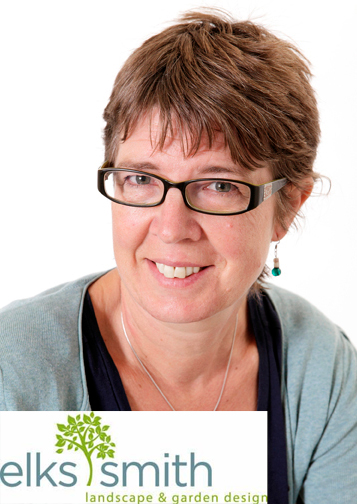 Helen Elks-Smith, founder of Elks-Smith Landscape & Garden Design, is passionate about garden design and has the unique ability to think both creatively and technically enabling her to create beautiful landscapes and gardens that work. Helen completed a degree in Mathematics before retraining at the highly regarded Writtle College, embarking on the garden design degree course. Whilst the ability to analyse in a systematic and logical way is incredibly useful for site analysis, skills such as spatial reasoning and the ability to think in 3D are invaluable.
At Writtle Helen became very interested in our response to space and the landscape that surrounds us, and has a strong understanding of the way gardens make us feel – an awareness that underpins all of Helens designs. Helen has won many awards and her work is often featured in the media. Helen is a full Registered Member of both the SGD & BALI. Having spent many years living in and around London Helen now lives in the beautiful New Forest.

To register your place for what is sure to be a fantastic and informative day at Tendercare, please fill in the Registration Form here.