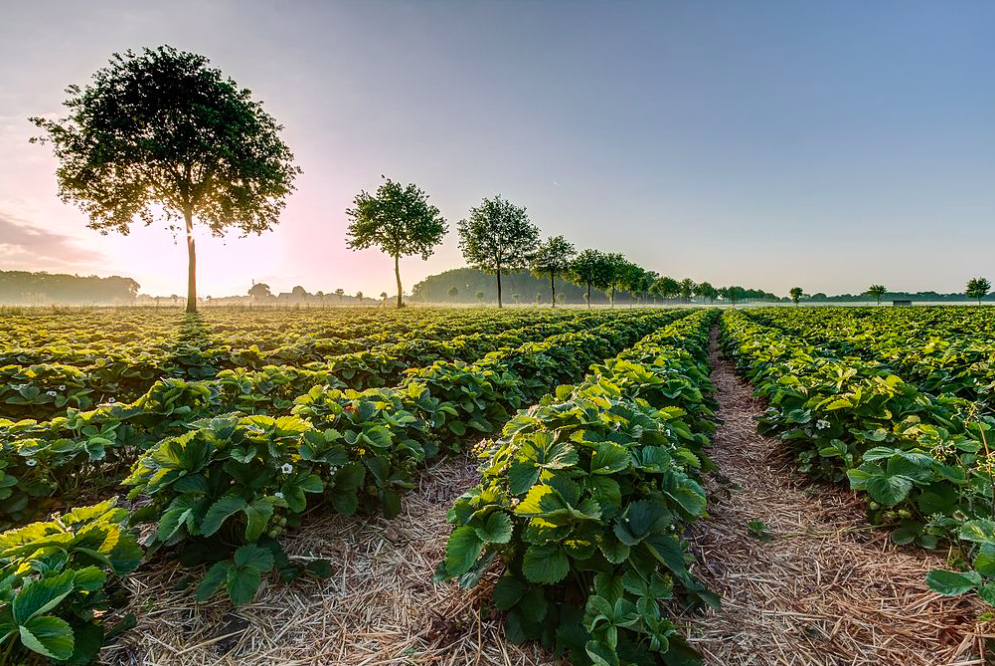 Strawberry Fields Forever

JUNE wouldn't be June without strawberries.
But I bet you didn't know they are prone to depression?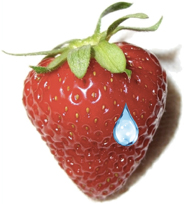 It's true. Strawberries (Fragaria) are susceptible to feeling gloomy. Not because they are always being eaten at the peak of their careers but because they suffer from inbreeding depression. Well it's not that surprising if you consider how many varieties are made possible by cross fertilising, snappy hybridising and degenerate inoculation. It produces a high frequency of sufferers weakened by persistent inbreeding which results in the species not being strong enough to cope. I blame those seedlings from the hermaphrodite genotypes with their mycorrhizal fungal spores myself. It's enough to make any berry feel a bit down in the dumps.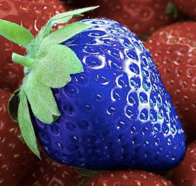 And here's another thing. If you are bored of your strawberries always being so damned red how about trying a blue one or a yellow, purple or pink one? We know you can easily get seeds for white ones in this country and I know black strawberries can be found without too much difficulty but Blue? Pink? Purple?

Fact or Fiction?
Here's a little research.

I quote another blogger: - 'Before all the "Photoshopped" calls come out let me confirm that this is indeed a real fruit, but will never be classed as one.' Why? 'Because it has been genetically modified to be blue and the fruit list purists insist that has to have grown and evolved naturally in order to be classed as an official fruit. But you can still buy them and grow them yourself at home, and that to me makes it as real as I need it to be.'
And that goes for the purple, yellow and green ones too. Somebody else writes: -
'Scientists are genetically modifying strawberries in order to allow them to resist freezing temperatures better. They're doing it by artificial transfer of genes from a species of fish called the Arctic Flounder Fish. The Arctic Flounder Fish produces an anti-freeze that allows it to protect himself in freezing waters.'

First, a quick word about white strawberries:
Strawberry 'Snow White'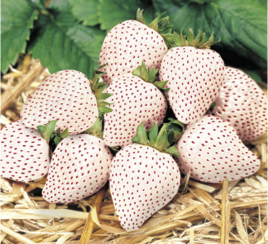 Fragaria x ananassa

"Also known as the pineberry. It originated in South America as a wild variety of strawberry but was threatened with extinction until seven years ago when Dutch farmers began growing it commercially, according to the retailer. They are grown in glasshouses, turning from green to white and are ripe when the seeds turn dark red. It has great flavour, similar to a pineapple." To a Pineapple? Is that what we want? Oh well…
Next it's Black

I see a red strawberry and I want to paint it black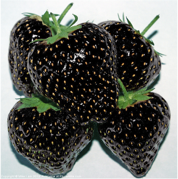 The Black & White Strawberry Show in colour...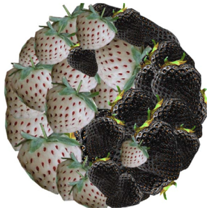 I think I will order some multi coloured strawberry seeds (address' below) and sow them into pots to be transplanted out into the garden borders as decoration rather than eat them. Stay with the red boys for that, or possibly the white ones.
I will report back when I get them or if you want to try yourself the contacts are below. If you do grow and eat some and then turn into a purple fish don't blame me.

Where to Buy:
Strawberry 'Snow White':
Van Meuwen
Suttons Seeds
Black Strawberries:
Non GMO (Genetically Modified Organism) organically Grown and harvested in the USA
"All our seeds are USA Grown, Germination Tested and Shipped same day. All of our seeds are harvested "
VKP Enterprises
Blue, Red & Purple:
Amazon UK​
eBay (shipped from Hong Kong)