Lifestyle Products
When looking for beautiful hardy, mature plants, trees and shrubs, you came to the right place! Tendercare is the UK's leading plant nursery & design centre. We love to be involved in your garden project from start to finish - and as you know, your outdoor space doesn't feel complete without the right lifestyle products. If you want to enjoy your garden fully, the most trendy and comfortable garden furniture should be the icing on the cake. Not to mention all the water ornaments and HSP buildings that will take your project to a more astonishing level. Look around in our online shop or plan your visit to our nursery to discuss the possibilities. Feel free to contact Tendercare if you have any questions.
What we have to offer
| | | | |
| --- | --- | --- | --- |
| ✓ Nationwide delivery & offloading services | ✓ Warrantied planting service | ✓ Professional care and advice | ✓ Plan a visit to our nursery & choose your favourite plants |
The icing on the cake
Your garden project has finally come together and your plants and flowers are growing steadily. Now the most fun part of having a beautiful garden can begin: enjoying it to the fullest! By adding some nice pieces of furniture, you can really surround yourself with the beauty that you just invested in. But there's more... Tendercare offers a complete collection of stylish outdoor lifestyle products that are a feast for the eyes. Add that eyecatcher that you've always dreamed of, whether it's a stunning gazebo or a calming water ornament. Tendercare has products that suit every look and that enhance the atmosphere of your garden.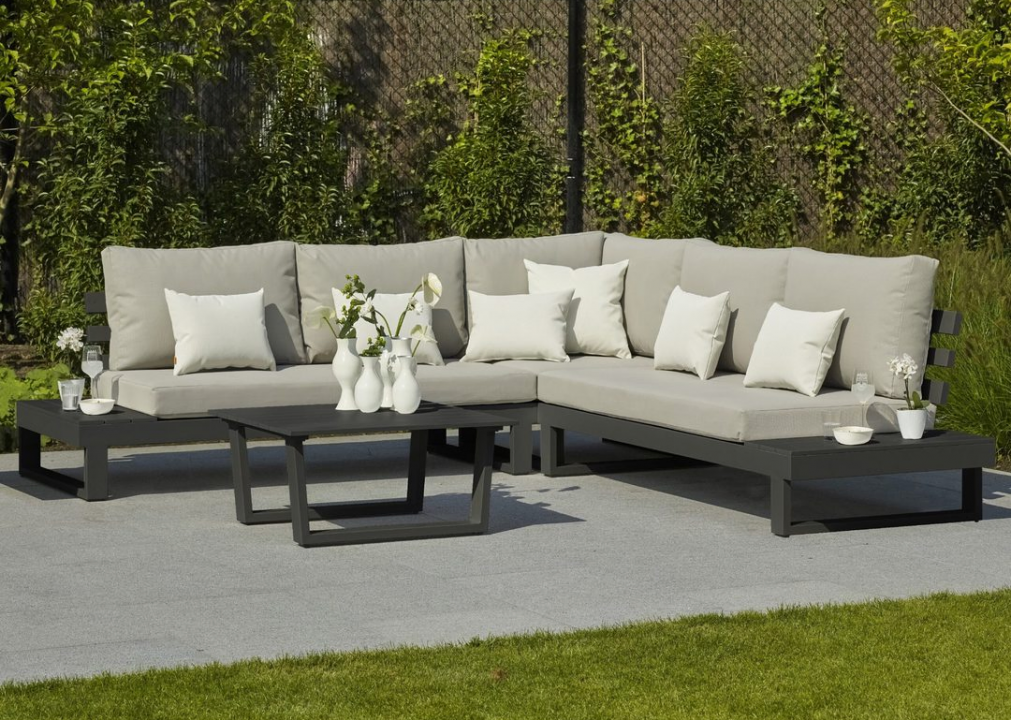 Reasons why you should add a garden building to your outdoor space
More and more people are choosing to have a gazebo installed in their backyard. Although garden sheds were often used to store tools and garden furniture during the winter months, today beautifully crafted garden buildings serve many other purposes.
One reason for placing a garden building in your outdoor space is to create more (covered) storage space. Of course, you would like to protect the garden furniture and possibly even the plants against the rain and cold in the winter period. Do you have no room left in your house to set up as a guest house? Then you can also choose to place a garden building in your garden and set it up as a guest house. You can provide electricity, a water pipe and a drain to the building relatively easily so that your guests lack nothing in terms of facilities. Does your hobby require a lot of space? In that case, you can choose to set up the gazebo as a hobby place or workshop. You can also use the building as a place to relax. For example, place lovely lounge sofas or lounge chairs underneath the gazebo, so that you can relax after a long day of working or studying. The possibilities are endless.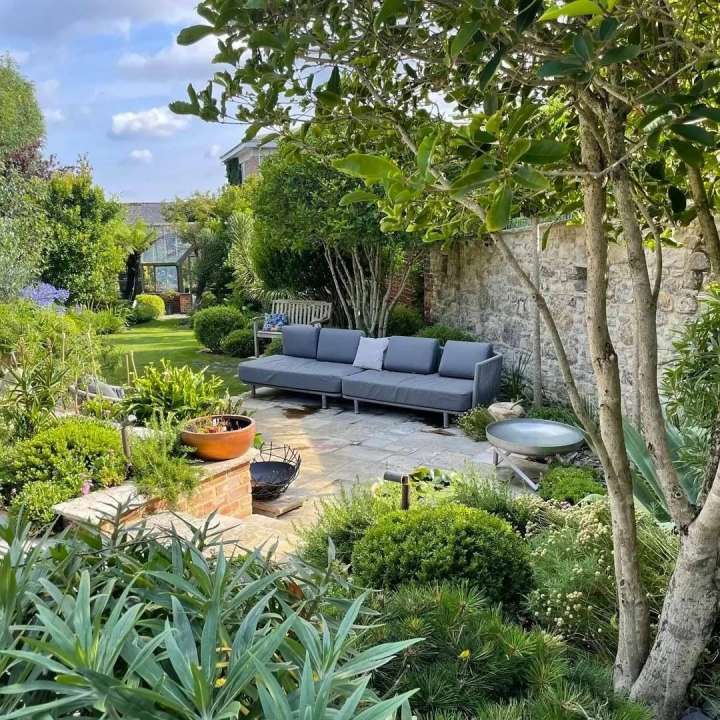 Finding the right garden furniture
A garden or balcony isn't quite complete without the right garden furniture. With the right pieces of trendy, timeless, functional and comfortable furniture you can create your own space that complements every aspect of your outdoor space. You will be able to enjoy the mature plants, trees and shrubs to the fullest when relaxing in your comfy garden chair. We also offer lounge sets, lounge beds and dining tables that look very inviting. By purchasing the right kind of furniture and taking into account the requirements that garden furniture must meet, you can create a living environment that you can be very satisfied with, every day of the year.