Garden Ornamental Shrubs
No garden is complete without a few shrubs. They provide structure, colour, year-round interest and create visual definition. They can be used as groundcovers, hedge plants or focal points and thus have a sense of flexibility. Shrubs also attract birds and insects and play a significant role in preventing water and soil erosion. No wonder they are this popular! The wide range of deciduous and evergreen ornamental shrubs in this category will take your gardening plans to the next level. We have attractive plants for all types of gardens, whether you are looking for shrubs that perfume the air during spring or shrubs that green your garden year-round. Have a look at the beautiful ornamental shrubs below.
What we have to offer
| | | | |
| --- | --- | --- | --- |
| ✓ Nationwide delivery & offloading services | ✓ Warrantied planting service | ✓ Professional care and advice | ✓ Plan a visit to our nursery & choose your favourite plants |
What are ornamental shrubs?
As you know, shrubs come in a variety of shapes, sizes and colours. Some use these bushes solely as a functional plant, for example, to create a sense of privacy or hide an attractive feature of your outdoor space. The difference between a shrub and an ornamental shrub is their aesthetic: ornamental shrubs all have one or multiple special features, making them an interesting and even breath-taking addition to the garden. Therefore, often function as an eye-catching focal point. With their multi-seasonal interest, there is always something that will grab your attention.
What shrub and where to plant it?
When deciding what ornamental shrubs to buy, it is important to think about the look you are going for. Do you want your garden to look colourful with flowers, fruit and rich foliage, preferably year-round? Check out the deciduous or broadleaf shrubs and combine blooming bushes with autumn-appeal shrubs. The best of these ornamental perennials bloom at a time of year when many other bushes have finished blooming.
Maybe the following flowering shrubs are just the thing you are looking for:
Abelia
Hydrangea
Magnolia
Viburnum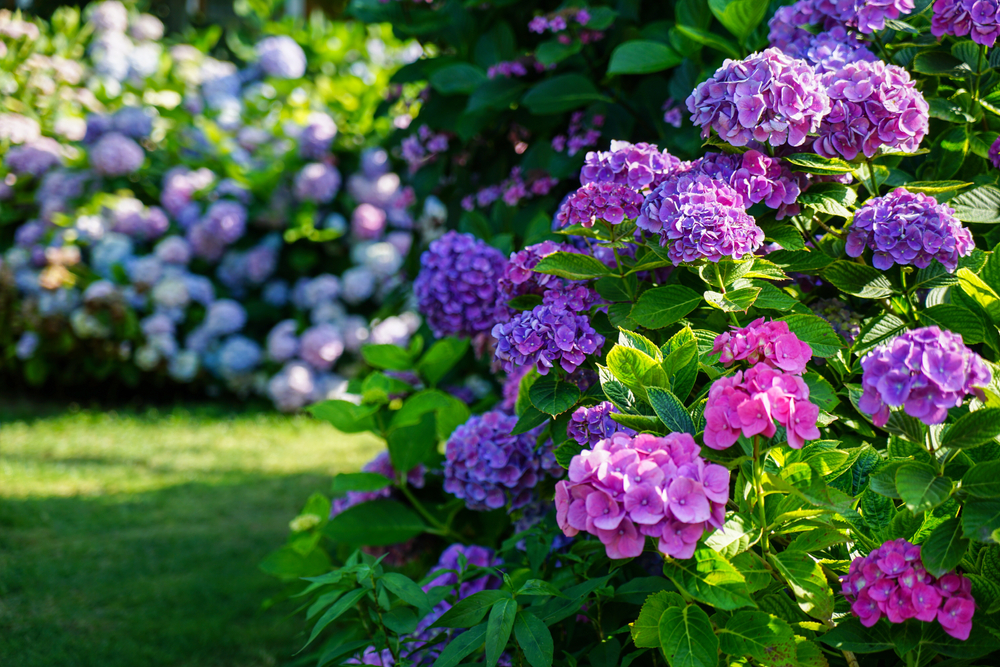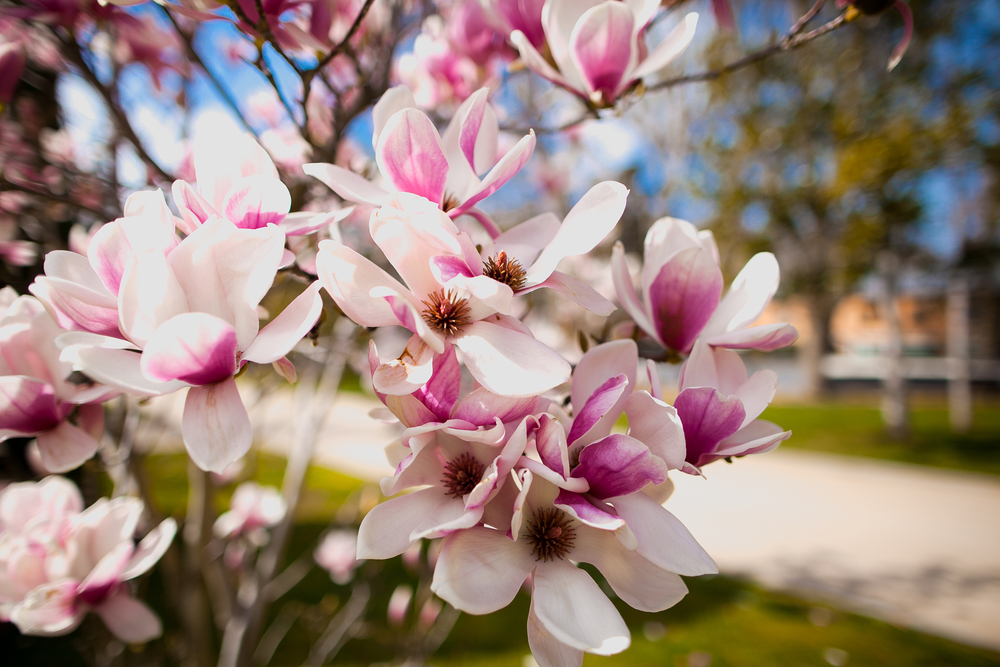 Which shrubs provide rich fall-foliage?
These bushes provide rich fall-foliage:
Also, needled evergreens, like Yew bushes, can be very versatile and provide year-long habitat for local wildlife. An ornamental bush can be a real attention-grabber. Therefore, it is important to think about the spot you want your plant to shine. Single specimens in a garden bed, for example, are interesting focal points. Of course, you can also use your bush to frame a flower bed, create garden walls, make a wall look more attractive or as a background texture. Shrubs are very versatile!
Buy ornamental shrubs for the garden
Shrubs contribute to the beauty of your garden without asking much in return. Therefore, make the most of your outdoor space with our ornamental shrubs. Please note that we can take the plants in this category through a standard garden gate of at least 80-90 centimetres. Want to go bigger? We also have mature shrubs and other perennials that you can order online. Want to have a look at our plants in real life? Visit our plant nursery in Denham. Any questions regarding the plants we offer online? Feel free to contact us.