Flowers, Ferns & Grasses For The Garden
No garden can do without plants. Especially when thinking about the future of our planet, it becomes clear that now is the time to act: add some border plants to your garden! By creating a border, you can separate your outdoor space into multiple areas and add structure and depth. It can keep creeping and encroaching weeds or even people out of certain parts of the garden. Most importantly, border plants like flowering perennials, ferns & grasses add an instant green effect. Combine them as you wish for an exciting look and feel year-round.
What we have to offer
| | | | |
| --- | --- | --- | --- |
| ✓ Nationwide delivery & offloading services | ✓ Warrantied planting service | ✓ Professional care and advice | ✓ Plan a visit to our nursery & choose your favourite plants |
Why you should create multiple borders
When it comes to gardening, the most important thing to remember is that it should make you feel happy and relaxed. Being creative while landscaping is a great starting point to ensure that your garden fulfils all your needs. Creating multiple borders can be a great way to give your garden that exciting look. There are many reasons you should consider a couple of borders for your landscaping project. To name a few:
Garden borders with perennials, flowers and grasses encourage beneficial wildlife, such as bees and butterflies. They add a certain liveliness to your garden while also being extremely important to keep unwanted bugs from eating your plants;
A diversity of plants make for year-round interest and sometimes even heavenly scents. Give them a special spot to shine, and you and your visitors will enjoy your garden even more;
Aesthetically, borders are interesting to look at. They keep your yard neat and tidy since certain edging materials can prevent unwanted weeds from creeping into another area. They keep pathways and other garden areas clearly defined.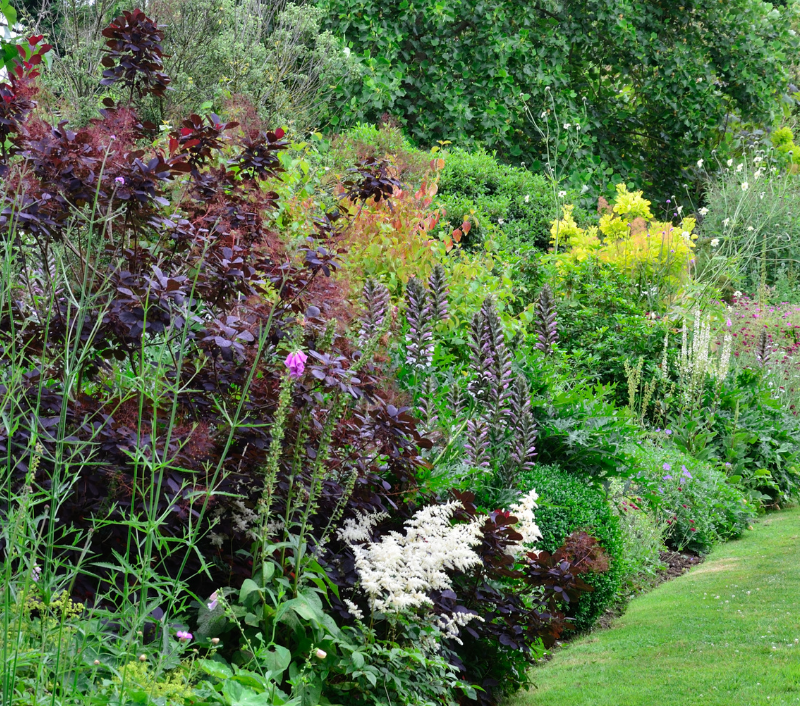 How to create a border
Before you plant up your border, it's important to consider a few things. First of all, its shape and depth are essential. Are you fond of straight, formal edges, or do you consider a more curved look and feel? Your personal taste is important, but the size of the border also depends on the garden's size. For example, organic edges give the appearance of more space. When deciding what plants to get, please keep in mind how much sun or shade your plants need. Therefore, the placing of your border is essential. Also, make sure your soil is in good health before planting. Till the soil and remove weeds or old roots with a rake. Decide how you want to define the edges, for example, by picking a certain edging material.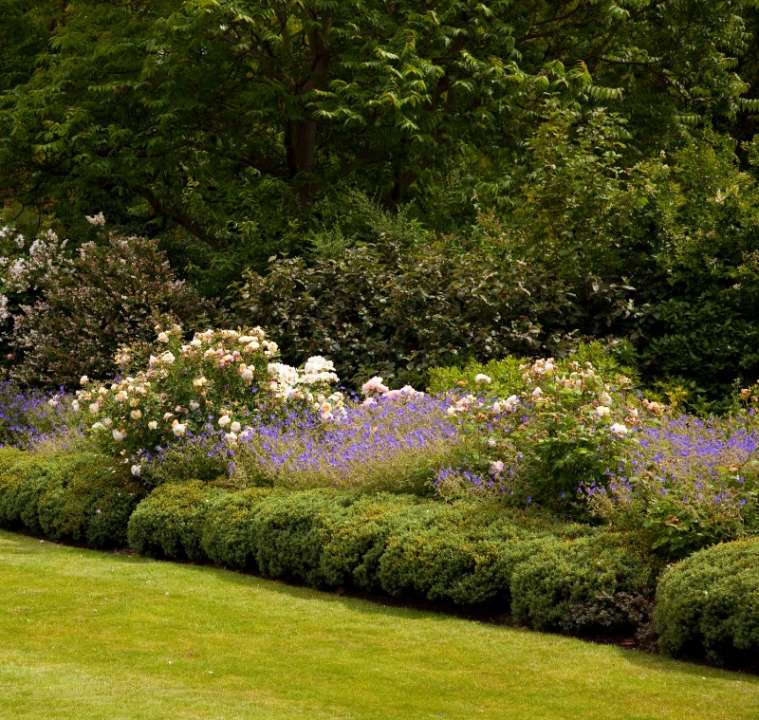 What plants should I use?
Before you start planting, make sure you think about the placement of the different plants. Set out the plants and adjust their positions until you're pleased. It's an effective way to make sure the different shapes, colours and textures of your plants go well together. Add interest by mixing ornamental grasses, ferns and other perennials with different bloom types in the same bed. Don't forget to pay attention to their (eventual) size, choose complementary foliage colours and incorporate evergreen plants to ensure year-round interest. At Tendercare, we offer you a wide range of (flowering) perennials, grasses and ferns that are ready to be planted in your garden.
Buy border plants for the garden
Make the most of your outdoor space with our flowering perennials, ferns & grasses. Please note that the plants in this category can be taken through a standard garden gate of at least 80-90 centimetres. Want to have a look at our plant range in real life? Visit our plant nursery in Denham. Any questions regarding the plants we offer online? Feel free to contact us.