Compost, Fertilisers and Soil Conditioners
Give your plants, shrubs and trees what they need and deserve, and make the most out of your garden! In the end, the right nutrition is essential if you want to enjoy your plants for a very long time. Make them bloom and thrive like never before by adding the right soil improver, compost fertiliser and conditioner to your garden. Here at Tendercare, we can tell you everything about all kinds of plants and how to keep them happy and healthy. Visit our nursery for our wide mature and extra mature plant range or take a look at all that we offer online.
What we have to offer
| | | | |
| --- | --- | --- | --- |
| ✓ Nationwide delivery & offloading services | ✓ Warrantied planting service | ✓ Professional care and advice | ✓ Plan a visit to our nursery & choose your favourite plants |
Improve your soil and enjoy your plants
Are you trying to make your plants feel at home in heavy clay, silty or sandy soil? Then you probably know that perfect soil doesn't exist. But don't worry, whatever soil you are blessed or stuck with, all types of soil can be improved with soil improvers, like compost. Such an improver ensures that soil life is enriched and makes your plants grow tall and strong, and feel welcome in any soil. Heavy soil will drain better, and light soil will retain water and fertilisers more easily.
Why use soil improver?
Soil improvers are mainly intended to increase the amount of organic matter in the soil. As a result, this leads to optimised water drainage, and therefore moisture and nutrients are much better retained. Furthermore, with the addition of organic material, your soil becomes less dense and will give the roots more space to breathe. This oxygen is necessary since a healthy root system contributes to beautiful plants and flowers. In addition, optimised soil has a higher fertilising value and prevents certain plant diseases, such as root rot.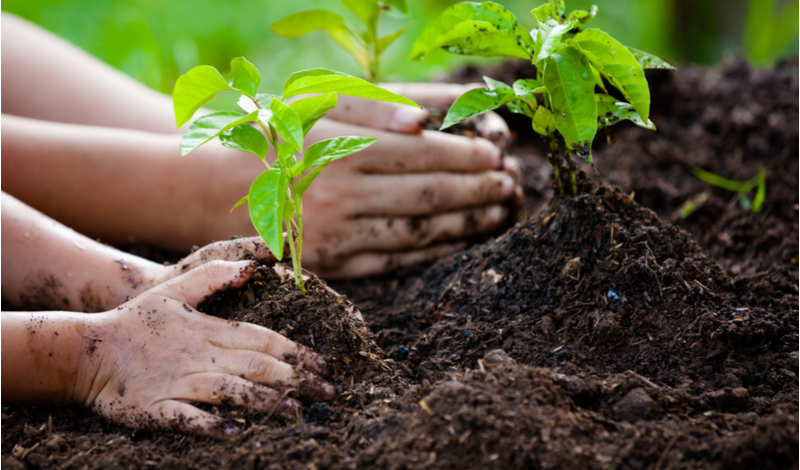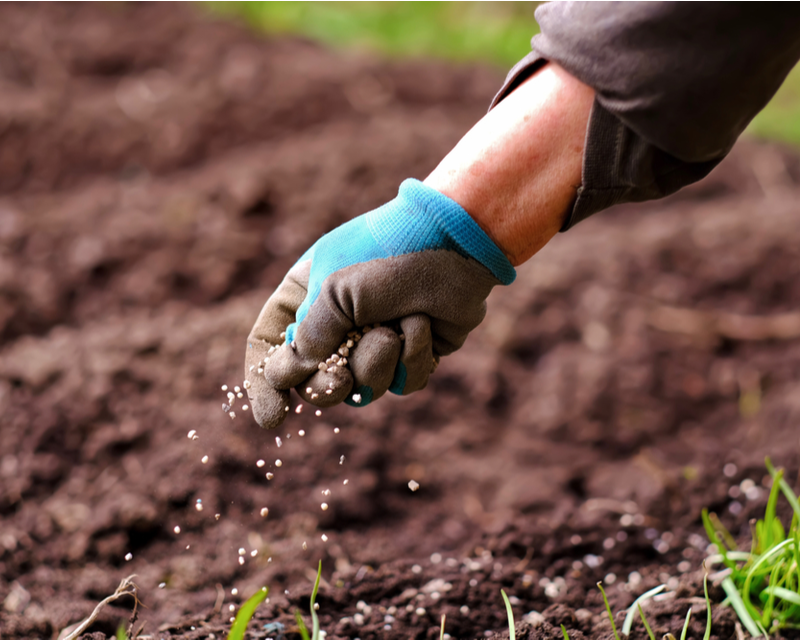 How to add soil improvers or compost to your garden?
It is crucial that you check the condition of the soil in your garden or vegetable garden and thus, if necessary, optimise it with a soil improver. Which type of soil improver is most suitable for your garden depends on the planting, the soil type and your personal wishes. Soil conditioners can be organic or inorganic, or a combination of natural and matter. When using your product, keep in mind that the compost or soil conditioner should be mixed in with the top layer of the garden in the root zone of the plants. This is the first 15 centimetres of soil. As a result, the soil structure is improved and soil fertility is increased. Keep in mind that soil improvers are not suitable as potting soil.
Why do your plants need fertilisation?
By applying fertiliser, you feed the soil with minerals and nutrients that your plants need to grow. Nutrients play an important role when it comes to the vitality of your plants, shrubs and trees. Just like us humans, plants need nutrients to grow and stay alive. When you don't give your plants the nutrients they need, they won't grow as fast, the leaves might turn brown, and there is even a chance that the plant will die. Also, plants become more susceptible to disease and pests. In short, fertilisation is essential for maintaining a green, healthy and thriving garden.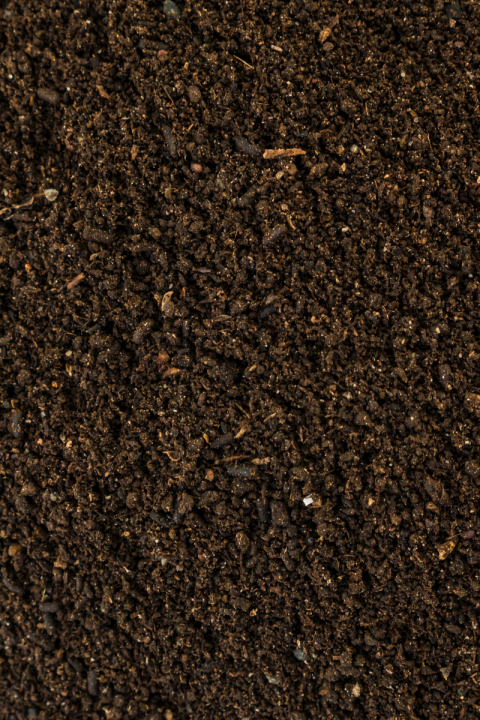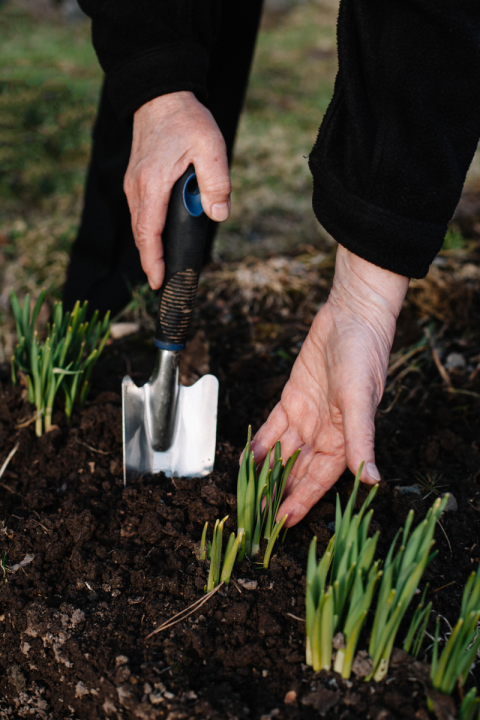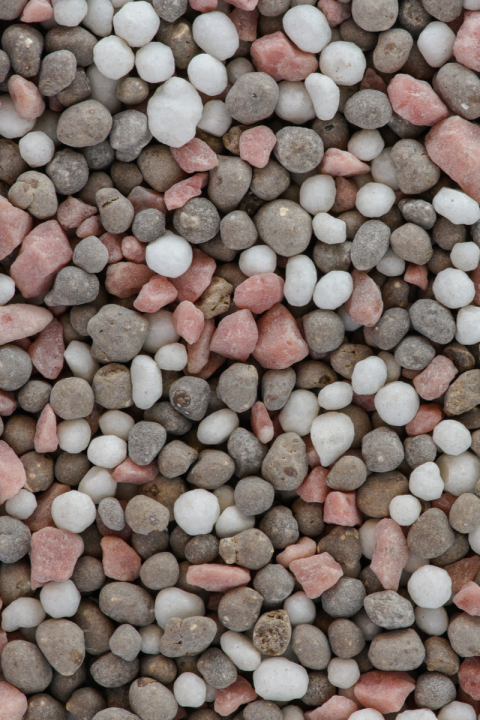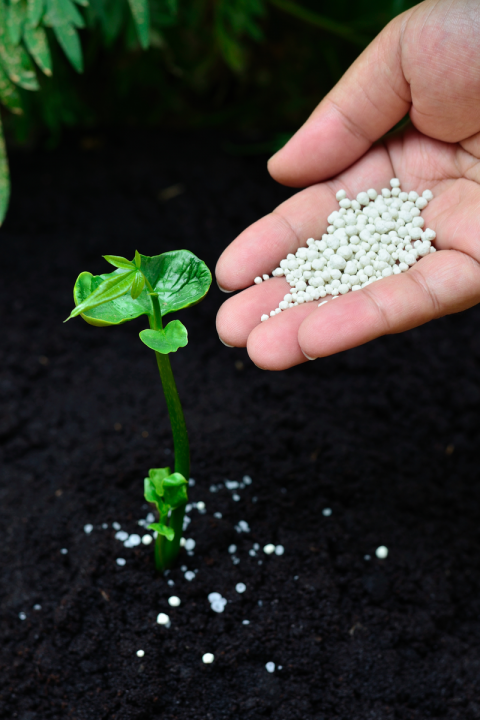 When to apply the fertiliser
Spring is the perfect time to fertilise the garden for the first time that year. After a period of rest in winter, all plants start to sprout again in spring – and they often grow pretty fast. It comes as no surprise that your plants and shrubs can use some nutrients during this growth spurt. Usually, this is around March or early April, depending on the weather. It's easy to spread the fertiliser granules around the plants during this time since most plants don't have their leaves yet. Repeat this fertilisation once more in summer. Rake the granules through the top layer of the soil. Water well afterwards.
Buy composts, fertilisers and soil conditioners
Give your plants what they deserve with the aftercare products from Tendercare. Feel free to contact us if you have any questions about optimising your soil or keeping your plants the healthiest. We have different kinds of aftercare products from Empathy in stock. The products of this brand are known for providing essential nutrients to your plants, conditioning the soil and enriching soil biology. We also have an extensive plant range that can take your gardening plans to the next level. If you would like to have a look at our plants, shrubs, hedges and trees in real life, visit our plant nursery in Denham. Our green experts are here to help you out.