HSP Garden Buildings
The beautiful gazebo's and summer houses from HSP Garden Buildings have grace and beauty fit for a Chelsea Flower Show Garden! Of course, the buildings will also enhance any type of garden. Featured in many of Tendercare's Award-Winning Exhibits and Shows, these garden rooms are the perfect tranquil escape for any garden. Our Concept Design Service is to ensure your garden room is sited in the garden to look the best it can. Creative planting and path layouts will ensure the view is stunning both from within the room and from the house. Feel free to contact us if you have any questions regarding our garden buildings range.
What we have to offer
| | | | |
| --- | --- | --- | --- |
| ✓ Nationwide delivery & offloading services | ✓ Warrantied planting service | ✓ Professional care and advice | ✓ Plan a visit to our nursery & choose your favourite plants |
Add something unique to your garden
Turn your garden into something magical with our HSP Garden Buildings. By adding such a stunning element to your garden, you are sure to receive many compliments from visitors. The eye-catching summerhouses, gazebos and garden rooms are beautifully handcrafted. They have this spectacular unique character and provide a comfortable and impressive outdoor living space that can both complement and enhance any type of garden.
Year-round enjoyment
A gazebo or other garden building will create a sense of privacy and enclosure and add this fairy-tale-like feeling to your outdoor space. It can function as a focal point or area from which you can admire your garden. A gazebo in your well-designed and attractive garden can, therefore, definitely increase your property's worth. A garden building creates more space that can be used effectively. For example, a big pro is that you can shelter from rain or sun while still being able to enjoy the wonders of the green around you. Picture all the picnics, barbecues and other garden parties that will revolve around your brand new garden addition. It's the perfect centre for these types of get-togethers in summer, but also the cosiest place to watch the snowfall coming winter.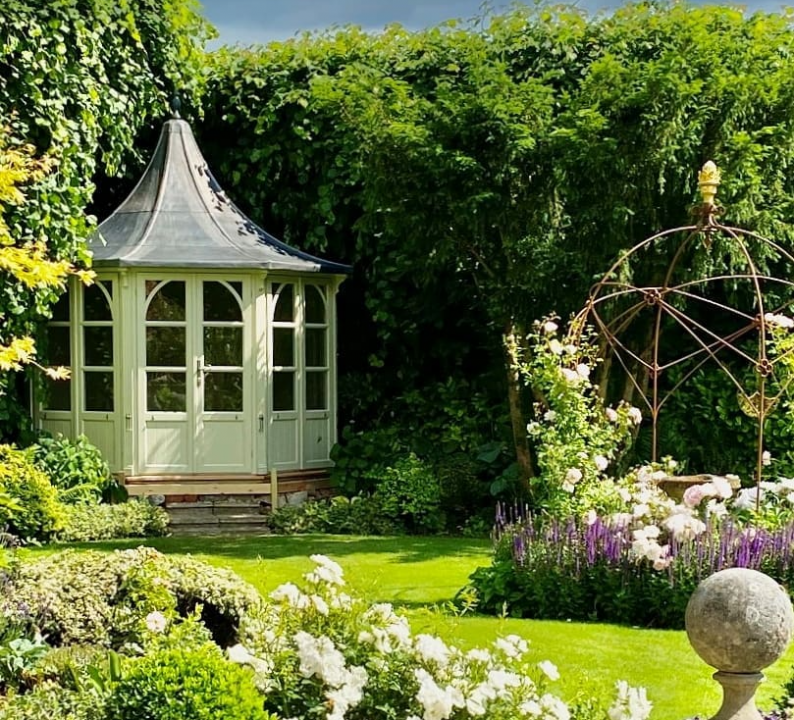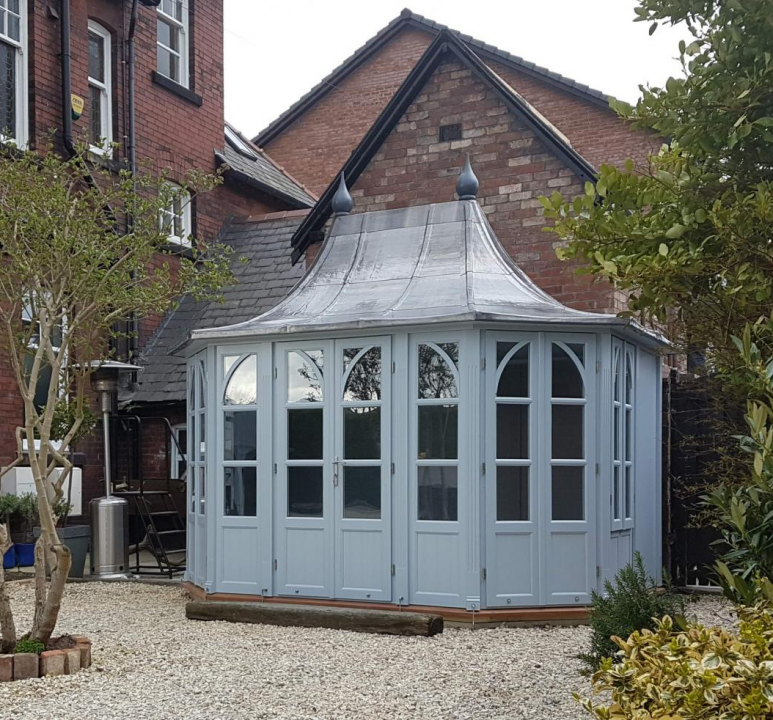 The best quality garden buildings
All of HSP's designs are produced at their Suffolk based workshops by skilled craftsmen to exacting standards. They combine modern machinery with excellent construction traditions to ensure that your new garden building is aesthetically pleasing and well-crafted, with every detail considered. The great advantage of the ready-to-install garden buildings is that there's no hassle with energy-draining and expensive renovations. Check out the specific product of your liking to see if the instalment is included in the price.
Buy your HSP garden buildings from Tendercare
There are many structures to choose from, so we can understand that you would like some more information on them. You're always welcome to contact us if you have any questions regarding the product range we offer online. Our design and garden planning team would love to help create and develop innovative concepts for your outdoor space. We provide a bookable personal shopping service to our nursery in Denham, offering expert guidance and advice on plants you're looking for, as well as tips and inspiration for the rest of your project. We hope to hear from you soon!