Garden Design & Landscaping Services
Tendercare is a team with a passion for landscaping and green alternatives. We offer creative designs and landscaping services, in combination with intensive planning, to ensure our work meets the highest industry standards for design and quality of installation. Our passion is to create and develop innovative concepts for outdoor spaces. We are building our success on consistent, reliable services, providing you with an exceptional experience in bringing your outdoor or indoor 'green space' to life. Tendercare is structured to confidently handle challenging projects of various styles and sizes. We intend to blow you away with our creative ideas and advice to enhance the surroundings of your dream home. Tendercare will deliver the highest international standards in supplying mature and hardy plants, design, and implementation of your garden.
Our Design Services:
1: Verdant Service (including site visit) from £595.00
This service is designed for you if you are looking to change some existing parts of your garden. For example, if you want to create new borders, need advice on replanting or renovating existing borders and recommendations on achieving year-round colour and interest. Also, when looking for advice on specific and pre-existing areas of your garden or when you need advice on tree selection, screening trees or management of existing vegetation or Verdant Service team will help you out.
The service includes:
Taking key measurements (size of planting beds etc.) and site photographs;
Follow-up report and a face-to-face meeting at the nursery with planting recommendations;
1 x 3D Visual to show how the proposed planting would look in context.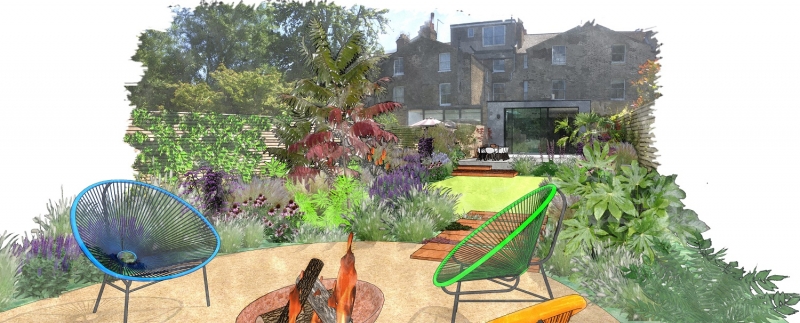 2: Vision Concept Design Service from £1550.00
For customers looking to make better use of their garden, or to create one from scratch if it's a new build or rebuild, this service will help you make a better of the resource of a garden by the incorporation of good spatial planning and designing the garden for living. Our designs include creating new layouts, increase socialising and dining space, creating children's play areas that harmonise with the rest of the garden use, put in new pathways, lawns, terraces etc.
This service includes:
Onsite consultation with a design and horticultural expert to take a design brief and discuss budget;
Taking key measurements (boundary to boundary, for example) and site photographs;
Follow up face-to-face presentation with a proposed new aerial masterplan; key planting recommendations for hard landscaping;
2 x 3D perspectives to show how the proposed design (planting and hard landscaping) would look in context*;
Detailed costings for the implementation of the design;
*where change in levels are numerous or extensive, an additional visit to the site may be charged to take additional site measurements.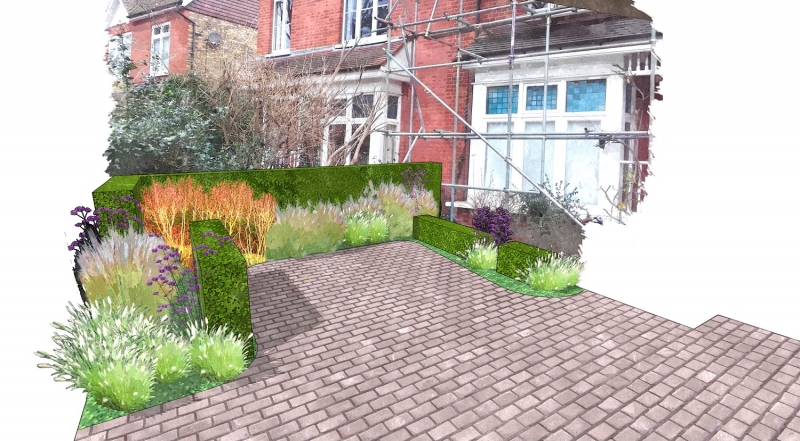 3: Viridian Full Design Service: an initial site visit charge applies per location

For large scale, commercial or more complex sites, perhaps where there are planning issues, significant changes of level or a requirement for detailed bespoke features, the Viridian CAD-based service is offered by our design partner: award-winning Viridian Landscape Studio.
This service includes:
Onsite consultation with one of the principals;
Digital topographical survey;
Follow up meeting to present the proposed Concept in plan view with supporting illustrative visuals/mood images;
Progression to fully detailed design to include construction drawings, planting plans and more as required;
Fees for this bespoke service, including the survey, would be provided after the initial site visit and the establishment of a brief. Our project management service would also be discussed at this stage.
---
Landscaping & Garden Build
When deciding how to go about creating your dream garden, it is essential to consider all of the elements of hard landscape, soft landscape, water features and irrigation as unique layers that require individual attention. It is equally important to understand the maintenance needs of any design. Our professional and friendly landscaping team will take the time to ensure that they thoroughly understand your requirements as we take great pride in creating an exceptional garden that is truly customised and reflects your needs and wishes.
Our landscaping services include:
Garden landscaping installations
Water features and installation
We supply and apply a professional range of plant fertilisers – we are organic!
Garden pots and accessories
Design ideas, sculptural timepieces from David Harber, terracotta from the finest suppliers in Europe, modern/contemporary feature pots and planters
Exclusive range of buildings, including Crown Pavilions, Renson and HSP Garden Buildings
Claber irrigation installation
Garden related construction - patios, paving, water features
Wrought iron garden products and installation
Hard landscaping, including edging solutions, stepping stones and a variety of pebbles and stones from internationally sourced suppliers
Specialised planting of mature trees, shrubs and herbaceous plants
Craning and transportation of mature and formal plants
Tree staking kits for support of large specimen trees
Installation of sound barrier panels
Composite decking and flooring supply and installation
Turf supply and installation, including seasonal treatment and fertiliser
Soil improvement, composting and drainage solutions
If you have any questions regarding our landscaping and garden build services, feel free to contact us.