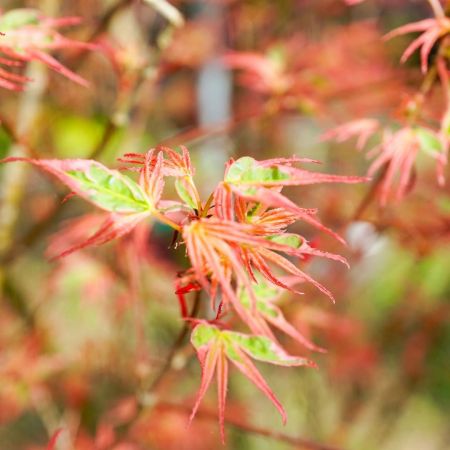 Are you trying to turn your garden into something special? As you know, at Tendercare, you'll find lots of mature plants, specimen trees and shrubs that will make your garden dreams come true. If we can add a suggestion, we would like to shine the spotlight on one of our favourite trees: the Japanese Acer or maple. This slow-growing deciduous tree is known for its autumn colour and spectacular leaf shape. It can, therefore, easily become the eyecatcher of your outdoor! But there are more reasons why you should add this elegant tree to your garden design plans. Tendercare Nurseries will elaborate on the three main reasons…
An inspiring addition
We're sure it will come as no surprise that this maple has its origins in Japan and Korea. Around 1850, this plant was first brought to Europe, and we have embraced it ever since. In Asia, the trees symbolise inspiration, and the Acers are often found in temples and meditation gardens. Additionally, the maple is also seen as a symbol of protection against evil. The peace it represents is also a welcome addition to any UK garden, from traditional to modern, not only because of its symbolic meaning…


Its spectacular colours
The Japanese Acer is in itself a very attractive tree that gets more beautiful by the year. It's a perfect shrub or small tree for a medium-sized garden or a park. The maple is primarily known for its spiky, very finely cut, green and red leaves. In autumn, the leaves of this maple become colourful, and the tree shows shades of bright yellow to red before entering winter again with empty branches.
Did you know… there are multiple varieties of the Japanese Acer? The most well-known is the Acer palmatum, consisting of hundreds of varieties, all with their own colours and growing habits. Palmatum means hand-shaped, so it's easy to determine what its leaf looks like.
The Acer is easy to take care of
The tree is good winter hardy and does we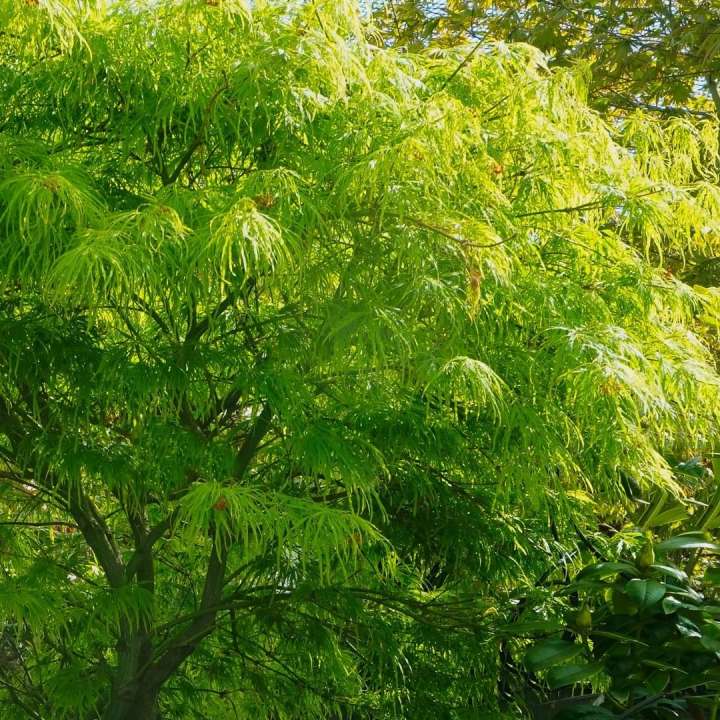 ll both in full soil and in pots. Most species prefer a spot in the partial shade with a bit of morning sun. Luckily for those who have pretty busy lives, the Acer does not like to get too much water. When the soil is well permeable, watering once a week is more than sufficient. On hot summer days, you can increase this frequency to three times a week to prevent the leaves' tips from burning. Furthermore, the maple likes to stand in a warm place. When it comes to planting the tree, early spring is the ideal period. If you want to fertilise this plant, twice a year is more than enough, and pruning isn't necessary.


Buy Japanese Acers online or visit our nursery
Add some beauty to your garden by planting a Japanese Acer. Want to have a look at our plants in real life? Visit our plant nursery in Denham. We love to help you out with the design, planning and planting of your dream garden. We also have Japanese Acers in our online shop that you can order in the comfort of your own home. Feel free to contact us if you have any questions regarding the plants we offer online.